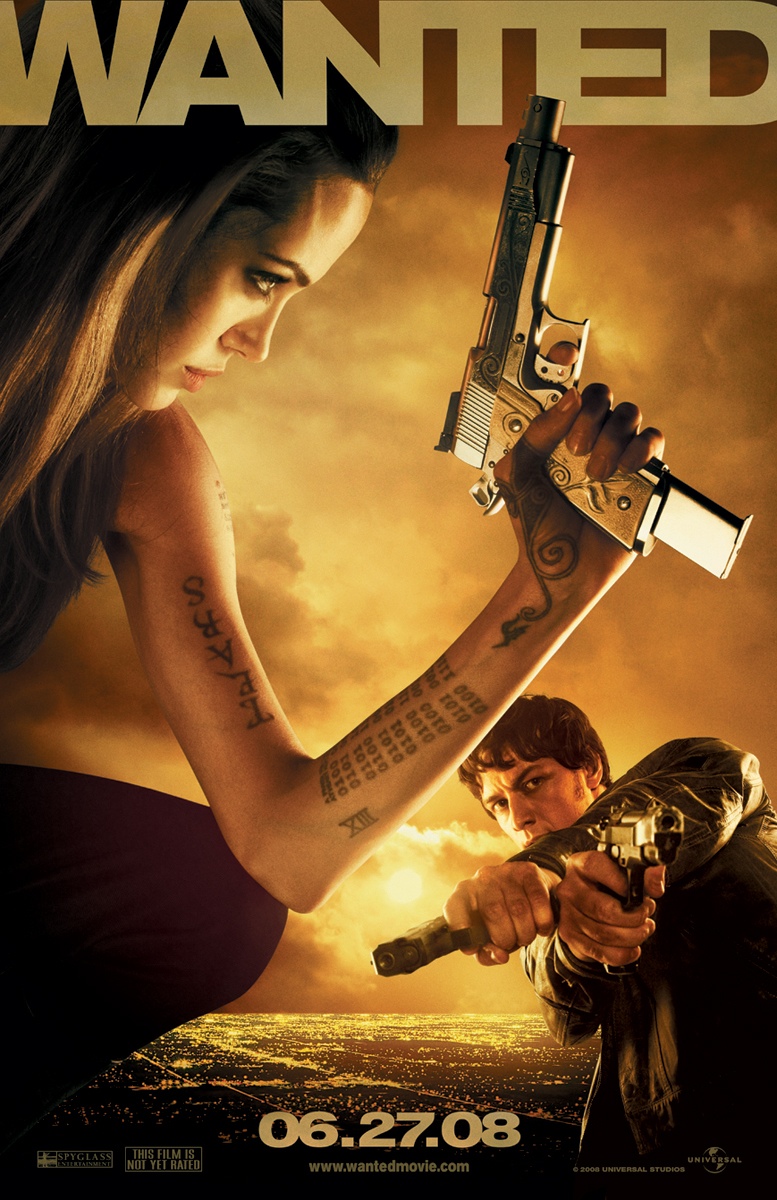 Angelina Jolie is hot in this movie. I thought it would turn out to be similar with Mr. and Mrs. Smith but it was nothing like that. I liked the movie very much. It's not the kind of movie you can relax with because that means the action-packed scenes would have failed to affect you. But that's exactly why it's good. You get to immerse yourself in their world without stressing yourself too much (I really didn't like
The Happening
for disturbing me). The movie isn't also centered on Angelina, she did a good job at redirecting the spotlight to the leading man (So why do I keep on talking about Angelina? because she's that hot in the movie).
I also liked it because it was not as out of this world as The Matrix (which bored me to death). It just kept on throwing out nice surprises througout the movie.
I would definitely be pissed if I see kids with pellet guns, trying to bend bullets and end up hitting innocent victims.
Trivia: the binary code on her arm are actually initials of her kids' names.
Source:
http://www.mtvasia.com/News/200806/18016094.html